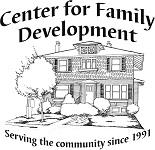 Behavioral Health Therapist
2018-12-12 Center for Family Development Eugene
Description:
The Integrated Behavioral Health Therapist will work as a clinical member of a multidisciplinary team providing brief assessment, intervention, and consultation regarding psychiatric/psychosocial concerns and health behavior change. The Integrated Behavioral Health Therapist will provide outreach services in the community as needed.

Job Requirements
Knowledge of/Skill/Ability to: Provide strengths-based, biopsychosocial assessment and evidence-based behavioral interventions to patients with mental health concerns, substance abuse issues and health compromising behaviors; Provide psychoeducation to patients and their support systems; Ability to work through brief client contacts as well as to make quick and accurate clinical assessments of mental and behavioral conditions. Is comfortable with the pace of primary care, working with an interdisciplinary medical team, and has strong communication skills. Demonstrated ability to work in a "readiness for change" model versus a long-term therapeutic model of care.

License/Certification
LCSW or Licensed Psychologist required or ability to obtain within three months of hire. Valid driver's license with current vehicle insurance coverage.

Competitive salary and benefits. Eligible for health insurance on the 1st of the month after hire.

Successful completion of background check required upon hire.

Reply or send cover letter, resume, and references to:

Center for Family Development
Attn: Megan Post, CSWA
1258 High Street
Eugene, OR 97401
Do not contact this company in solicitation of any product or service.