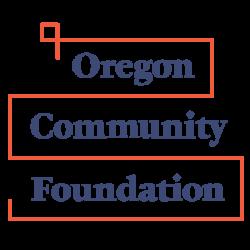 Program Associate for Scholarships
2021-10-12 The Oregon Community Foundation 440 E Broadway, Eugene, Oregon $46,344 to $56,772, DOE year
Description:
Oregon Community Foundation is hiring a Program Associate for Scholarships, responsible for assisting with the implementation and maintenance of the foundation's $11 million scholarship program, including working with scholarship committees, volunteers, and donors, and acting in a coordinating role for the statewide scholarship volunteer program. This position is located in OCF's Eugene office. Closes 10/11/2021. 
To Apply: The Oregon Community Foundation is an Equal Opportunity Employer committed to equity, diversity, and inclusion. We strive to build a diverse workforce to promote effective work in partnership with all communities and population groups in Oregon. We welcome a diverse pool of qualified applicants.
To be considered for this position, please provide a cover letter addressing how you meet the requirements of this position and a copy of your most recent resume.  Apply online at https://oregoncf.org/about/careers/
Do not contact this company in solicitation of any product or service.