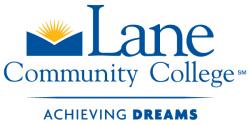 Network Engineer
2022-05-19 Lane community College 4000 E 30th Ave $29.31 - $42.98 PLUS AMAZING BENEFITS! hour
Description:
Our Information Technology Department is seeking to hire a full-time Network Engineer.

This position will work as part of a team to administer and maintain the multi-campus network, including core networking, virtualization, servers, and services; to ensure system availability and reliability.

Required Education: A two-year (2) degree with significant course work in computer science, network/systems administration or related field.

Required Experience: Three (3) years of professional experience including any combination of Cisco Router/Switch administration, HP switch administration, wireless configuration, wired configuration, network troubleshooting, knowledge of networking services and common networking protocols, and experience with network monitoring.
For more information on the position, our amazing benefits, and to apply visit: https://jobs.lanecc.edu/postings/11105


Lane Community College is an Affirmative Action / Equal Opportunity / Veteran / Disabled Employer embracing equity, inclusion and accessibility. We encourage a safe and hospitable environment for historically marginalized populations including women, BIPOC, Latinx, LGBTQ+ individuals, veterans, and candidates and employees living with disabilities.
Do not contact this company in solicitation of any product or service.